Here are our latest book reviews written by amazing Karori locals. If you'd like to write a review for us please pop in and see us as we may have a reader's copy to loan you.
A Monster Calls
by Patrick Ness
Imagine that you fall asleep and a monster shows up. This is what happens to Connor except that it is not the nightmarish monster that has been plaguing him since his mother started having cancer treatment but an ancient, scary one who has something Connor wants. The only problem is that Connor does not think he wants anything from the monster. Will he work out what he wants? I really enjoyed this book as it is beautifully written and has stunning illustrations. It is a sad but touching story about a boy's journey coming to terms with and accepting his mother's terminal illness. I recommend this book to children 10 and up.
Book reviewed by Anna, Year 7
After the Lights Go Out
by Lili Wilkinson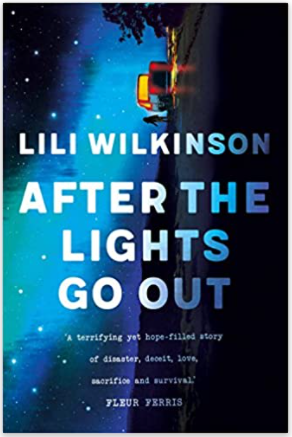 Pru, her twin sisters, and her Dad live in the harsh Australian outback on the border of a small mining town. On the day the doomsday happens, a mysterious boy comes to their remote town. At the very same time, the lights go out. With no power, the small-town plummets into disarray. Pru's Dad, a doomsday prepper, has been waiting for such a crisis and has a secret bunker ready and waiting. The problem, however, is that he is missing. Collectively, the sisters make the decision that they should keep all of this a secret because, after all, family comes first. This is a beautifully written novel that provides the reader with a gripping story about a catastrophe at the edge of the world and the lengths we are willing to take to survive.
This is truly a book that is difficult to put down and I would recommend it to tweens and young adults who are 12+.
Book reviewed by Luke, Year 11
The Dressmaker of Yarrandarrah Prison
by Meredith Jaffe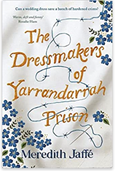 The Dressmaker of Yarrandarrah Prison is about a middle-aged prisoner called Derek who has been incarcerated because he embezzled money from his golf club. When he finds out from his ex-sister in-law that his only child Debbie is getting married, Derek is desperate to give her a special gift to let her know that he loves her. As part of his rehabilitation, Derek is a proud and talented member of a sewing group, named the Backtackers, and together they decide to make the wedding dress. Soon Derek and the Backtacker's days are filled with embroidery, tuille, silks, and most importantly, purpose.
A prison riot, however, sets the whole project back and Derek is steadily running out of time to make it up to his daughter. Will they finish it in time and will Debbie actually wear it? I really enjoyed this novel as it was easy to read and gave insight into a male prisoner's experience and it also encourages the reader reflect on the nature of different crimes and whether one is worse than the other.
This novel is suitable for Young Adults (as well as older adults). I rate it 10/10.
Review by Book reviewed by Molly, Year 9
Times like These
by Michelle Langstone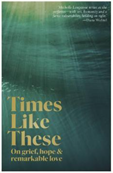 Michelle Langstone has given us an insight into her life as a daughter, wife and actress. She has discussed hard topics of grief and fertility issues with honesty and vulnerability. There are also beautiful descriptions of family times shared with her father, including out sailing on the family boat. She paints such a wonderful picture with words I could visualise the scenes as I was reading. The book is full of emotion, it will make you laugh and cry.
Well worth the read.
Review by Harriett Johnston
The Echo Chamber
by John Boyne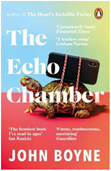 The book is about a highly dysfunctional family dealing with functioning in a world of social media and mobile phones and the consequences of their actions. There were times I laughed out loud and others that made me cringe. The story moved at a pace and even though it was irreverent I wanted to know the outcome for this family.
Review by Harriett Johnston
What Strange Paradise
by Omar El Akkad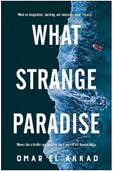 I read this book in just two sittings; each chapter left me wanting to read more; left me needing to know what was going to happen to Amir.
I've not read many books about refuges from the Middle East and Africa, and this book transported me on a journey with the characters, it's vivid imagery had me hoping they would escape and find at the end of the struggle, a safe haven from persecution and daily fear of death and destruction, a paradise of freedom.
Someone in my book club put this book down after the first chapter because it ends with dead bodies on a beach. They felt this was not a book they wanted to read. However, the rest of the book is of a courageous journey, told in alternating chapters. A journey where each character is bought alive with clever language and dialogue.
This book is well worth reading and even though a work of fiction, it is indeed based on the path of escape taken by many thousands of people. A journey to find a better life, a safe life for their families.
Review by Lisa Marsh
Songbirds
by Christy Lefteri
It is a well written slow paced book, easy to read and worth for a holiday
It is a good mix of lovestory and thriller. Things happen in Cyprus, a maid disappears and noone seems to be bothered other than her employer, her daughter (which the maid had been a mother for) and the maid's lover.
I found the story overall quite sad but also heart warming describing different ways of motherhood, some of them chosen and some of them as a side effect of poverty and racism.
Review by Johanna Heinau
Fury
by Kathryn Heyman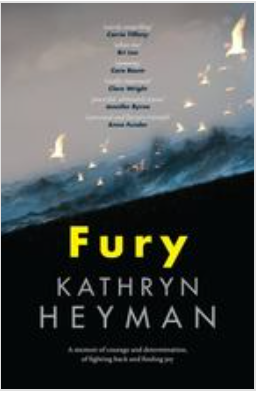 Initially, I didn't realise this was a memoir; the fact that it was, makes it more powerful. The realisation that this award winning author managed to turn her life around is amazing and shows the strength of human character. She started her life in such challenging circumstances without capable parents to guide her, she was very smart and used words as comfort, but no one helped her to achieve or feel like that was something possible for her.
On the back cover blurb, the first sentence mentions 'traumatic sexual assault'. If the thought of a violent scene turns you away from this book, it shouldn't, her sexual assault is not violent but it forms the backbone of the story, it shows how people in authority caused her further damage and mistrust in the world around her. It was the old cliche, "if you wear skimpy clothes what do you expect." This story had very strong imagery of what living in poverty in Australia looks and feels like. The first chapter of the book is set on a fishing trawler, which seems to have nothing to do with the blurb, and I personally wondered what was happening, but it is a critical chapter that sets the scene for the later turning point in the story of her life.
I really enjoyed this book, it was well written and the character developed and grew strength from chapter to chapter. I'm please she found the strength to overcome the past and fight for her path in life.
Review by Lisa Marsh